The piston - cleaner and cleaner
In the first blog about my father-in-law's 28 year-old Honda Cub 50cc bike I rode it for 120 kms with SOD-1 Plus added to the engine oil. Our chief mechanic Mr Ono disassembled the engine and we examined how the SOD-1 Plus had improved what were originally a very dirty head, cylinder, and piston. After that 120 kms a good deal of the carbonized sludge had been washed away, but not entirely.
After that I rode the bike a further 114 kms and we had another look at the engine to check the progress. The remaining sludge after that first 120 kms has now been almost entirely removed by the detergent effect of SOD-1 Plus. A photographic comparison shows this quite clearly: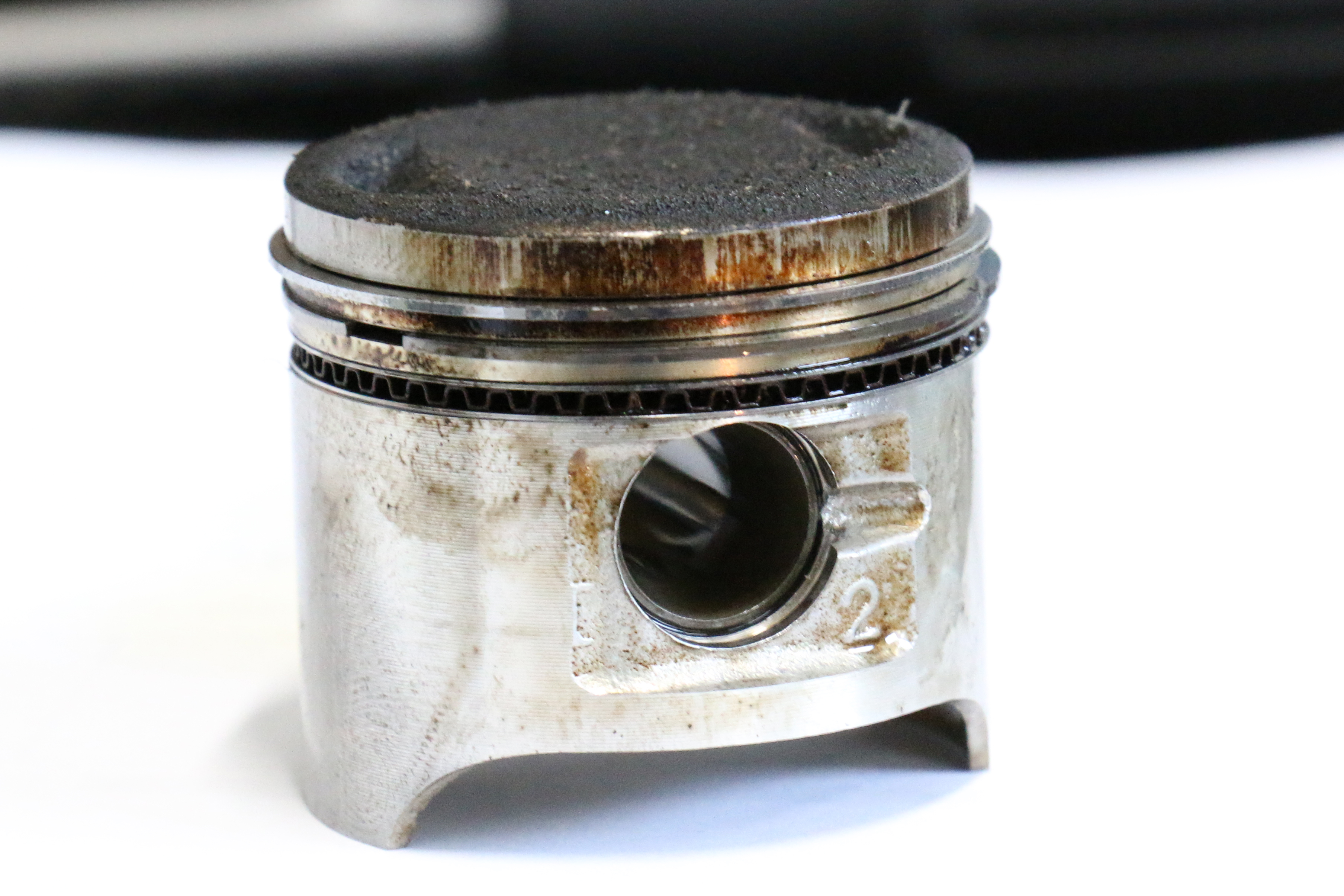 The piston in its original state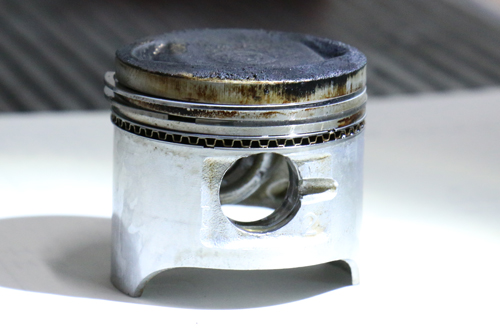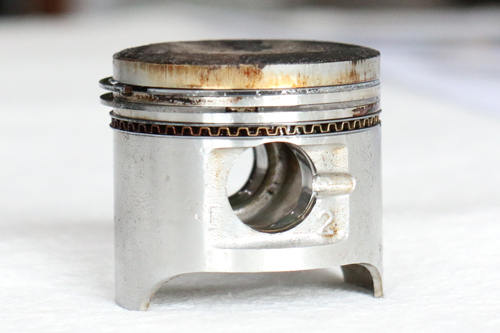 Likewise the state of the engine head was remarkably clean.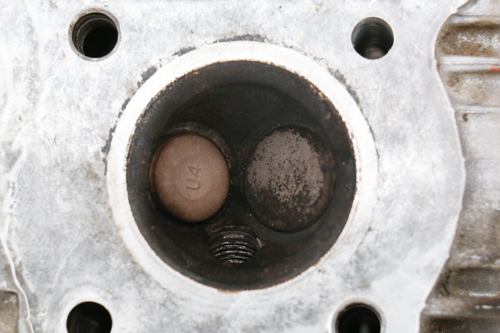 Engine head after 234 kms of riding.