Mission and Values
The mission of D1 Chemical Ltd is to provide a universal lubrication additive for use in motor vehicles and machinery, replacing the various different additives on the market today. The company feels that motorists and machinery operators can both save money by extending the life of base lubrication oils and enjoy improved performance from vehicles and machinery by improving lubrication of metal surfaces.
Our Story
SOD-1 Plus is made by D1 Chemical Ltd, a company based in Fukuoka, Japan. The company was founded in 1995 by Mr Tomoyuki Sonoda and is a family business. Together with Professor Takashi Watanabe of Kurume Institute of Technology, Mr Sonoda developed SOD-1 Plus from oil-based ester compounds (VOE), polyolesters (POE), and diesters (DST).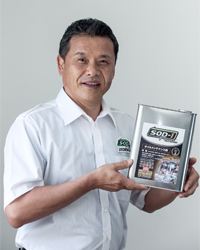 Tomoyuki Sonoda
CEO
Tomoyuki Sonoda founded D1 Chemical Ltd in 2005 after some years spent developing the ester-based lubricant additive SOD-1 Plus. He was born and raised in Oita Prefecture, Japan, and has worked all his life in Fukuoka.
" Originally I became interested in engines as a boy when my father's car suffered engine trouble only months after a service. I discovered that the car's engine had become dirty, and that led me to study oils and lubricants. It became my life's mission to develop a lubricant additive that would clean the internal parts of an engine while making it work better. The result was SOD-1 Plus."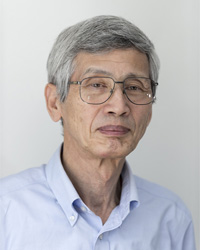 Dr. Takashi Watanabe
Company Role
Dr Watanabe was educated at Kanto University where he gained a PhD in Mechanical Engineering for a thesis entitled 'Study of Relativity between Formation of Combustion Chamber and Behaviour of Mixing Gas for Direct Injection Diesel Engines by Liquid-Liquid Injection Technique.' Dr Watanabe worked in the Engine Development Group at Isuzu's R&D Division and then later taught at Kurume Institute of Technology where one of his students was Dr Noriaki Satonaga.
Dr Watanabe studied at Michigan University's Dearborn Campus as a post-doctorate fellow. He has served as chairman of the Kyushu branch of the Japan Society of Automotive Engineers (JSAE) and as a counselor of the Kyushu branch of the Japan Society of Mechanical Engineers.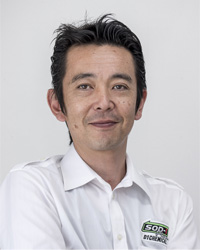 Mr Hideo Takegawa
General Sales Manager
Hideo Takegawa is General Manager of Sales at D1 Chemical Ltd. He was born in Kumamoto Prefecture and worked for Autobacs – Japan's largest auto accessories and vehicle service chain – rising to branch manager. He joined D1 Chemical Ltd in 2009. As a child he became interested in cars and engines as a result of playing with radio-controlled racing cars.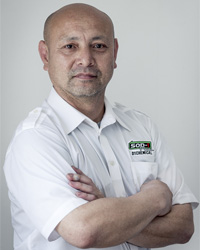 Mr Takayoshi Ono
Chief Mechanic
Mr Ono is Chief Mechanic for D1 Chemical Ltd and is one of the best diagnosticians of engine trouble in Kyushu. He began his career as a motor bike mechanic and then became an Italian cuisine chef. Later he returned to mechanics as a truck specialist for Yamato Transport before joining D1 Chemical Ltd.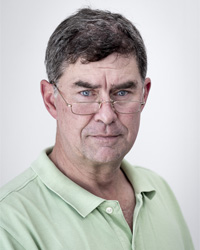 Mr Andrew Thomson
Overseas Strategy Advisor
Andrew Thomson serves as advisor to D1 Chemical Ltd for its overseas expansion. Andrew as born and raised in Australia, educated in Japan, Taiwan, and the USA, and lives in Fukuoka. He rides a Kawasaki Vulcan Classic 900cc and drives a Toyota Landcruiser.
"When Sonoda-san and Ono-san first put SOD-1 Plus into my Toyota, I drove off and within a minute the car felt like a Rolls-Royce. I was stunned at the change. The engine was quiet, the steering was velvet smooth, and the gear changes were slick. I was immediately convinced of the benefits of this additive and decided to go and work with Sonoda-san to take it to the world.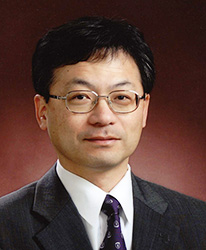 Prof. Noriaki Satonaga
Technical Advisor
Professor Noriaki Satonaga was educated at Mie University where he was awarded a doctorate in engineering with a special focus on bioresources and tribology. Professor Satonaga teaches and conducts research at Sojo University's Department of Machinery Engineering within the Faculty of Engineering. Sojo University is one of Japan's leading engineering and aviation academic institutions. Its Faculty of Engineering is well known for its work in aerospace systems engineering and mechanical engineering. Prof. Satonaga supervises the  research work of around 10 students. He is a member of the following academic societies:
The Society of Plant Engineers  Japan

Society of Automotive  Engineers of Japan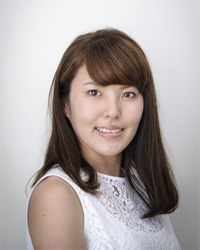 Ms Akina SONODA
Sales Department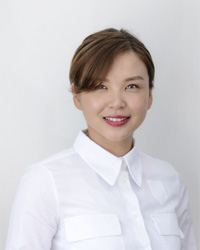 Ms Yuki SONODA
Sales Department

COMPANY NAME
ADDRESS
TELEPHONE
FAX
E-MAIL
Co., Ltd. Chemical D1
1-3-45 Hanmichibashi , Hakata-ku, Fukuoka-City, Fukuoka,812-0897, Japan
+81-92-292-4439
+81- 92-292-4451
info@sod-1plus.com
<iframe src="https://www.google.com/maps/embed?pb=!1m18!1m12!1m3!1d3323.8770240814297!2d130.43513305160656!3d33.582542080641815!2m3!1f0!2f0!3f0!3m2!1i1024!2i768!4f13.1!3m3!1m2!1s0x35419049e1e2aec3%3A0x918740f0c7866bde!2s1+Chome-3-45+Hanmichibashi%2C+Hakata-ku%2C+Fukuoka-shi%2C+Fukuoka-ken+812-0897!5e0!3m2!1sen!2sjp!4v1466741031502" width="100%" height="450" frameborder="0" style="border:0" allowfullscreen></iframe>