When SOD-1 Plus is applied to a metal surface it forms a protective film and reduces friction, resistance, and prevents wear on the metal surface. It also improves the compression pressure and boosts output by better sealing between the cylinder and piston.
Step-1: Molecular adsorption action of adsorption additive
Step-2: Reaction of friction heat
Step-3: Forming an anti-wear film
Addition ratio for transmission : 7%
Because SOD-1 Plus has a detergent cleaning action, accumulated oxidised sludge material which cannot be removed with a normal oil replacement can be dissolved and removed while driving. Oxidised material is accumulated in an automatic transmission, clutch, valve body, etc. Removing that material makes a vehicle feel better to drive with less gear change shock and judder (body vibration). The benefits include:
Vibration (judder) improvement at starting
Reduction of gear change shock and slide
Wear prevention
Prevention and improvement of oil leakage
Avoid the hardening of rubber O-Rings and seals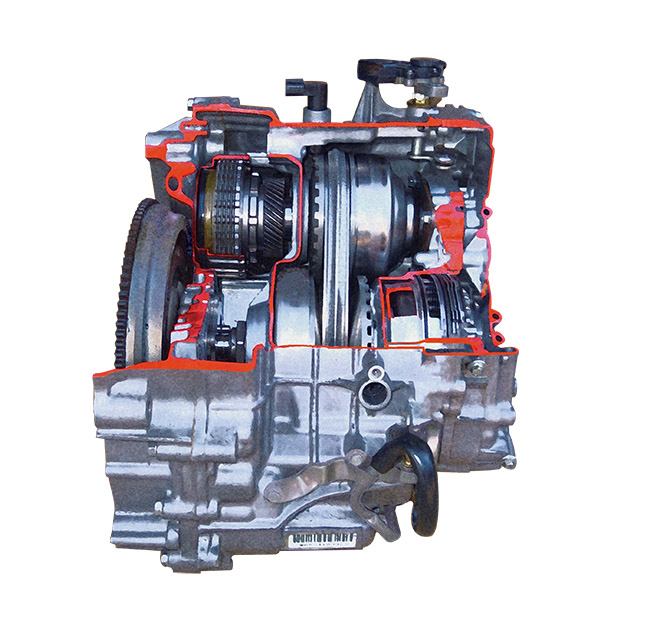 After adding SOD-1Plus, then after 15,000KMS
Driven 100,000KMS with only two oil changes
Addition ratio for power steering :10%
Add SOD-1 Plus to the power steering reservoir tank at a ratio of 10%. The hydraulic path of a power steering system uses high pressure to operate a steering wheel. The load on the system continues when the steering wheel is turned, something that happens frequently when driving in a town.
As this happens the oil temperature rises, causing deterioration and wear to increase. Further, oil seals can be damaged and leaking occurrs. By adding SOD-1 Plus, this oil deterioration and foaming are suppressed, making for smoother steering performance.
Addition ratio for manual transmissions and differential gears :10%
The most important role of oil used in manual transmissons and differential gears is to protect the gears. Hence gearbox lubricant oil must protect against extreme pressure performance, and must provide oxidization stability and heat stability. SOD-1Plus provides these qualities and reduces noise and wear, extending the life of the transmission and differential.
Reduction and cleaning of oxidized material accumulated in transmissions/ differential gear mechanism
Improvement of gear shift/ gear fit
Wear prevention and oil oxidization suppression
Reduction or resolution of noise
Lubrication efficiency improvement of base oil